The 33rd edition of the Festival Ciné Junior will be held from February 1st to 14th.
From February  1st to 14th 2023, Ciné Junior will be celebrating its 33rd edition in over 60 different partner cinemas and other cultural locations in Val-de-Marne and Île-de-France.
Cinemas, theatres, media libraries, cultural centres, community centres… In all, 44 venues in 27 towns in Val-de-Marne, plus 17 other towns in Île-de-France, will participate in this cinema festival.
Organised since 1991 by the Cinéma Public Val-de-Marne association with the support of the Val-de-Marne Departmental Council, DRAC Île-de-France, and the Île-de-France Region, Ciné Junior has become an essential get together for educational films and outreach to the world for young audiences.
Ciné Junior also provides an important showcase for the films selected in its international feature and short film competition. These award-winning films receive financial and material support for their release.
SUPPORTING PRODUCTION & ACCOMPANYING TOMORROW'S MOVIEGOERS
With more than 40,000 spectators, 100 films, and 600 screenings spread over 15 days, Ciné Junior remains the largest film festival for young audiences in France. The festival allows the very young to discover, exchange, learn, and share while having fun, through encounters, workshops, concert films, dance films… inspired by a programme designed for and adapted to children from 2 to 13 years of age.
The international short and feature film competitions showcase films that are not always created specifically for "young audiences", but that we believe should be shared with them, tomorrow's moviegoers, to sharpen their critical sense and feed their appetite for cinema. The festival is also an opportunity to introduce noteworthy films to the public, some of which have no French distributors.
Ciné Junior thus allows film professionals to discover these films on the days specially arranged for this purpose. They are invited to support, programme, and even distribute these films.
INTERNATIONAL FEATURES FILMS COMPETITION
Deliberations following the screening days
February 9 and 10, 2023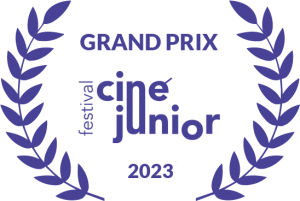 CINE JUNIOR AWARDS
Jeanne Aslan, Paul Saintillan
Fiction / France / 2022 / 1 hr 48 min
special mention MY SMALL LAND, Emma Kawawada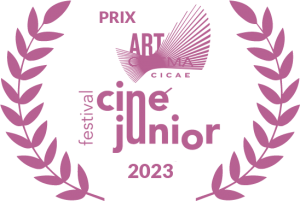 CICAE AWARDS
Colm Bairéad
Ireland / 2022 / 1 hr 35 min / Original soundtrack with French subtitles
We decided to award the CICAE 2023 Prize to The Quiet Girl, directed by Colm Bairéad. The Quiet Girl follows  Cáit, a young girl who is send away from her dysfunctional family during summer to live with her mother's cousin. We would like to saluate the beauty of the direction, the exceptional photography and the attention to details and silences. We were really touched by the sensitivity of the subject developed by the movie, which we hope will touched a large audience in arthouse cinemas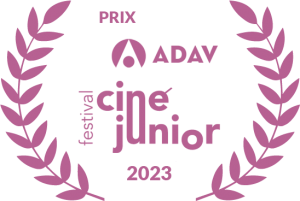 ADAV AWARDS
Pascal Catheland, Arthur Perole
Documentary series / France / 2022 / 1 hr 40 min
AndanaFilms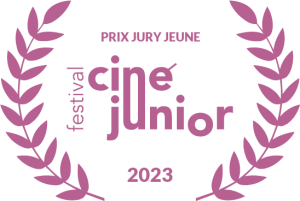 STUDENT AWARDS
Jeanne Aslan, Paul Saintillan
Fiction / France / 2022 / 1 hr 48 min
NewStory
special mention THE QUIET GIRL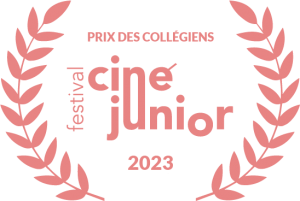 YOUTH JURIES AWARDS
Emma Kawawada
Fiction / Japon / 2022 / 1h54 / VOSTF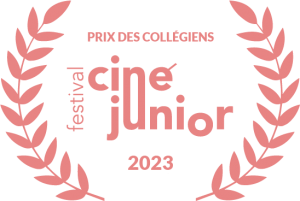 YOUTH JURIES AWARDS
Sachiko Kashiwaba,KODANSHA