Short Film Competition
2+, 26 MIN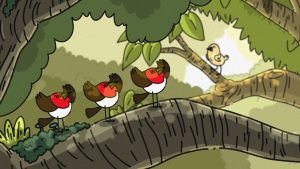 Bémol
Oana Lacroix
Animation / Switzerland / 2020 / 6 min / No dialogue
A featherless nightingale sings in the forest. Its song lulls the little bear to sleep, soothes the squirrels' quarrels, and entertains the pair of swans swimming on the pond. One day a storm breaks out in the forest, with a distressing result.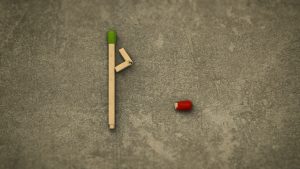 Mitch-Match #9
Géza M. Tóth
Animation / Hungary / 2020 / 3 min
No dialogue
Just one match is left in the box. What mysterious adventures will it live today?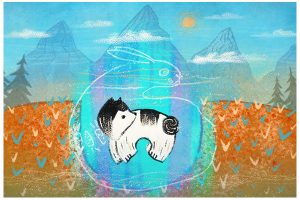 Alaska
Oxana Kuvaldina
Animation / Russia / 2020 / 7 min
No dialogue
A young husky goes off on an adventure, making new friends under the Northern Lights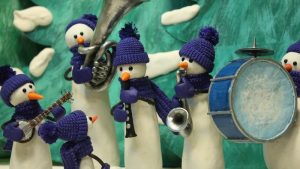 Little Snowman
Aleksey Pochivalov
Animation / Russia / 2021 / 4 min / No dialogue
A family of snowmen has lost all its carrots! But as we learn, a snowman's nose is not what matters most…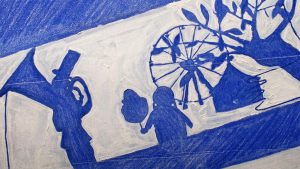 Vitality (Vitalité)
Émilie Mereghetti
Animation / France / 2021 / 3 min
Feeling constricted, a sheltered young woman needs to come out of her shell. By letting in music, light, and sound from the outside world, her zest for life and freedom gradually blossom.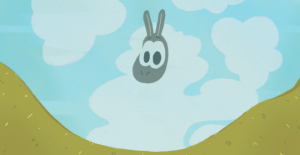 Under the Clouds (Pod oblakami)
Vasilisa Tikunova
Animation / Russia / 2021 / 4 min / No dialogue
More than anything in the world, Walter wishes he could be a beautiful, free-floating cloud. But the path to his dream turns out to be difficult and unpredictable.
4+, 38 MIN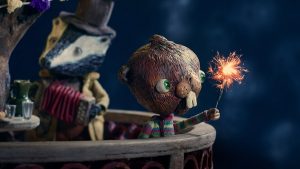 The Extraordinary Story of Bruna
Marc Riba, Anna Solanas
Animation / Spain / 2021 / 7 min
One night, Bruna is swept away from her home and her parents by a strong wind. How will she get home?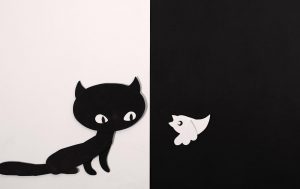 Cat and Bird
Franka Sachse
Animation / Germany / 2021 / 8 min
No dialogue
A white bird living in a black world meets a black cat living in a white world. The moment they meet, their worlds literally collide with each other.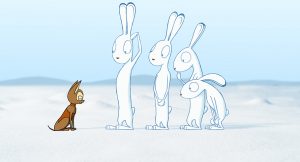 Mishou
Milen Vitanov
Animation / Germany, Bulgaria / 2020
8 min / No dialogue
Four Arctic hares live a life of calm until, through an unexpected event, they discover a strange new creature.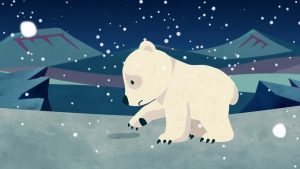 Ursa – The Song of the Northern Lights
Natalia Malykhina
Animation / Norway / 2021 / 10 min
No dialogue
A little little polar bear cub goes all the way the Northern Lights looking for his mother, traveling through a snowstorm, ice floes, and the bitter-cold tundra.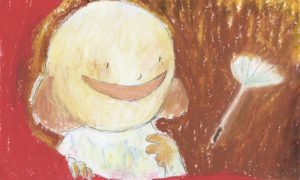 Patouille and the Parachute Seeds
Inès Bernard-Espina,
Mélody Boulissière,
Clémentine Campos
Animation / France / 2020 / 6 min
Patouille is a wonderful little creature who lives in harmony with the plants. With his friend Momo, he discovers the amazing characteristics of plants.
7+, 47 MIN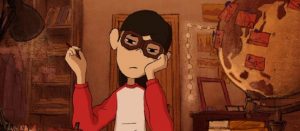 Leaving (Partir)
Nils Balleydier
Animation / France / 2020 / 4 min
Louise would rather play with an aeroplane than do her homework. But when she starts writing, new horizons are opened up to her.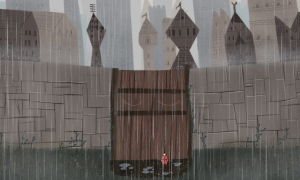 Sounds Between The Crowns (Zvuky Spoza Luky)
Filip Diviak
Animation / Czech Republic / 2020
15min / No dialogue
A homeless musician is kicked out of town when the Queen sees his face. The guards destroy his instrument, but through persistence, he repairs it and plays his music once again.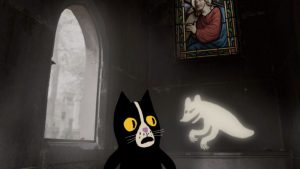 Six Paws Under (Six pattes sous terre)
Nicolas Bianco-Levrin
Animation / France / 2021 / 2 min
No dialogue
Life in the cemetery is paradise for a cat. It is peaceful, and he has only to stretch out his paw to catch mice. But an unexpected encounter shatters his serenity…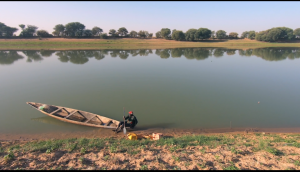 Daali-O, The Day Nature Spoke (Daali-O le jour où la nature parla)
Collective
Animated fiction / Senegal, France / 2020
7 min / Original soundtrack with French subtitles
A fisherman on the Senegal River has a strange encounter. This film addresses the crucial relationship, in this region, between man and his environment, habitat, and subsistence.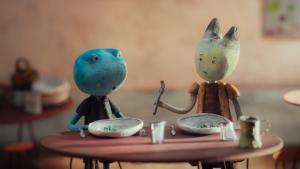 A Stone in the Shoe (Un caillou dans la chaussure)
Eric Montchaud
Animation / France, Switzerland / 2020 / 11 min
No dialogue
A pupil comes to his new class for the first time. But this pupil is different, as this is a class of rabbits, and he's a frog.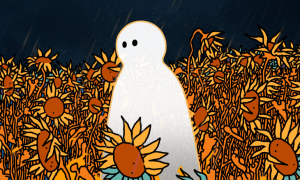 My Friend Who Shines in the Night (Mon ami qui brille dans la nuit)
Grégoire de Bernouis,
Jawed Boudaoud,
Simon Cadilhac, Hélène Ledevin
Animation / France / 2020 / 9 min
Struck by lightening, a ghost loses its memory, then meets Arthur, who tries to help it.
COMPETITION 11+, 1 hr 37 min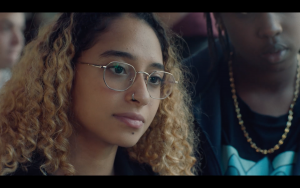 The Right Words (Haut les cœurs)
Adrian Moyse Dullin
Fiction / France / 2021 / 15 min
On a bus ride, Kenza puts her naive, romantic little brother Mahdi to the test. She dares him to declare his love to Jada, a girl he is in love with, but who has never met him.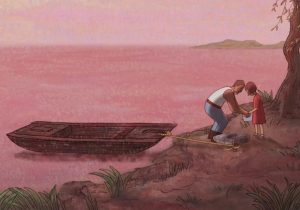 Step Into the River
Weijia Ma
Animation / France, China / 2020 / 15 min
Original soundtrack with French subtitles
Two little girls, Lu and Wei, live in a village on the banks of a river. The one-child policy in China having forced some families to drown their baby girls, Lu and Wei have a special relationship with the river.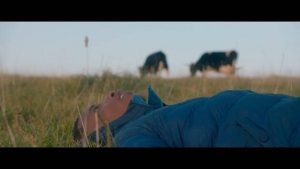 Ecrémé
Quentin Nozet, Fodil Drici,
Imane Mchangama,
Hugues Taranne, Temim Hammadi,
Tullio Lavaysse
Fiction / France / 2021 / 27 min
Noam, an impulsive suburban teen, is sent to serve his sentence at the Lyra cattle farm. Once there, he starts planning his escape with the help of his big brother Fadi. But when he starts working with the cows, Noam becomes a different person.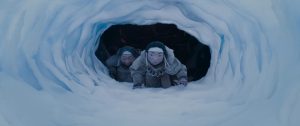 Angakusajaujuq – The Shaman's Apprentice
Zacharias Kunuk
Animation / Canada / 2021 / 21 min/ Original soundtrack with French subtitles
A young shaman faces her first test: a journey underground to see Kannaaluk, "The One Below", who holds the answers to why a community member has become ill.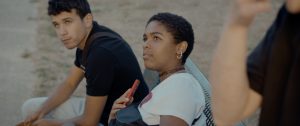 À point
Aurélie Marpeaux
Fiction / France / 2021 / 19 min
18-year-old Anna has lived her whole life at a council estate in Bourg-en-Bresse. But when her professional career opens up new avenues for her, the young woman is terrified at the idea of leaving her neighbourhood, her friends, her memories, her very identity behind. What will she be willing to abandon?