Family Spirit
On the agenda for this new edition: Family spirit
A family can include relatives, close friends, pets, and others. Families are sometimes blended, sometimes separated, and can extend beyond blood ties. Family relationships are often more surprising than we expect. A brother, a sister, a neighbour, a plush toy, a cat, each has its own special place within the family. It can also be a place we consider to be home, our own place. The possibilities are endless, and we can see family patterns that are all different from each other. That's what makes us unique. So whether it's a little fox with two geese for parents, a little girl making a powerful connection with a wild animal, or father preparing his child for a difficult journey, this theme reminds us how families are all different to each other. These differences will be highlighted in the 32nd edition of Ciné Junior.
New animated short programmes created by the festival
4 brand-new short film programmes are offered to introduce children 3 and over to the world of film: "Always there for you", "Fuzzy Families", "What's Mine is Yours", and "Amazing families". Short films from the world over to entertain your miniature film buffs. For the whole family, of course!
Take a moment to share Ciné Junior without moderation, around a plethora of films that will make us laugh (Spot and Splodge, Ernest and Celestine, The Bears' Famous Invasion of Sicily …), cry (My Life as a Courgette, Petite Maman, The Dazzled…), afraid (Même Pas Peur!, Strolling under the Stars…). But that will also astonish us and take us back in time (My Uncle, The Kid, The Thursday, Kikujiro, Naked Childhood…). All while comfortably ensconced in movie theatre armchairs.
The 32nd edition of the Festival Ciné Junior will be held from 2 to 15 February 2022.
The largest international film festival for young audiences in France, Ciné Junior will celebrate its 32nd edition in 52 different partner locations in Val-de-Marne and Île-de-France.
Movie theatres, media libraries, cultural centres, museums, community centres… in all, 37 venues in 23 towns in Val-de-Marne, plus 15 theatres elsewhere in Île-de-France, will participate in this cinema festival.
Organised by the Cinéma Public Val-de-Marne association with the support of the Val-de-Marne Departmental Council, DRAC Île-de-France, and the Île-de-France Region, since 1991 Ciné Junior has become an essential rendez-vous for educational films and outreach to the world for young audiences.
On the agenda for this new edition: Family spirit
There will be two competitions during the festival: an international feature film competition and a short film competition. You can discover these films during the Professional Days. And, of course, there will be cordial sessions with events, meet-ups, and workshops before and after film showings.
This 32nd edition will be generously peppered throughout, with a Concert film ("Friends for life"), a Riddle film ("Around where you live"), a focus on Alice Douard (Due West, Girls), heritage films (My Uncle, The Kid, The Thursday, Kikujiro, Naked Childhood…) and sneak previews ("Hare's Big Day", "Enchanted Gardens", "The Tiger Who Came to Tea", "Vanilla", "My Neighbours' Neighbours"…).
The Festival will also present an exhibition centred on the work of animated film illustrator and director Marion Lacourt (Sheep, Wolf and A Cup Of Tea… from imagination to animation) at the Claude Debussy theatre in Maisons-Alfort. Visitors can view original drawings and short films from the lyrical dreamworld inhabited by the creator of the official poster for this 32nd edition of Ciné Junior!
Friendship, living together, and surprise are the watchwords for this 32nd edition of Festival Ciné Junior!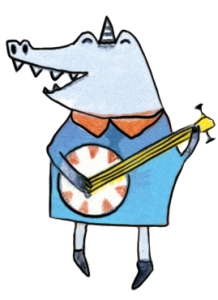 En savoir plus sur le festival :