Out There
Judit Orosz
Animation / Hungary / 2020 / 9 min / French soundtrack
While playing hide and seek with her friends, a little girl wanders into a garden. She explores its hidden recesses, discovering the little creatures that live there in a strange, enchanting world…
Bedtime! Black Storks
André da Loba
Animation / Portugal-France / 2019 / 2 min / No dialogue
Watch as one of the most delightful and mysterious of animals goes to sleep.
On the Wing
Vera Myakisheva
Animation / Russia / 2013 / 6 min / French soundtrack
Zina is a little chicken who longs to fly.
Fruits of Clouds
Kateřina Karhánková
Animation / Czech Republic / 2017 / 10 min / No dialogue
A group of strange creatures live out their lives in a forest clearing. Surrounded by a dark wood they never dare enter, they look forward to windy days, when a royal feast appears to fall from the clouds…
Sabaku
Marlies van der Wel
Animation / Netherlands / 2016 / 2 min / No dialogue
Sabaku the wandering albatross loses his best friend. Feeling lonely, he sets off to find a new bestie. But he soon learns that it's not easy to make friends with different animal species…
Dalia's World
Javier Navarro
Animation / France / 2020 / 3 min / No dialogue
A little girl visiting a tropical greenhouse wanders away from her father and heads off on her own little adventure.
Forests
Katy Wang
Animation / United Kingdom / 2018 / 3 min / No dialogue
A little bear goes on an adventure with a giant dog on a rainy night's drive through the mountains.
"Take on the unknown!"
3+ /  35 min
Do unexpected situations give you the chills? It's a lack of fear and a desire to explore new lands that push our little creatures to go off in search of the unfamiliar! Be a risk-taker like the cheeky little lamb or the valiant tree. Throw restraint to the winds, and take a risk!
Épreuves du matin [Trials of the morning]
Maša Avramović
Animation / France / 2021 / 3 min / French soundtrack
This little girl, even more of a morning person than Morning itself… offers us the tender, touching portrait of a sunny friendship!
A Lynx in Town
Nina Bisiarina
Animation / France, Switzerland / 2019 / 7 min / No dialogue
Intrigued by the lights of the neighbouring town, a curious lynx leaves the forest. He plays around for hours, then finally falls asleep in the middle of a car park. When morning comes, the people in the town discover this strange, snow-covered animal.
Animanimals – Sheep
Julia Ocker
Animation / Germany / 2018 / 4 min / No dialogue
The little lamb hops from one perilous adventure to another. The rest of the flock would never take such risks!
Snowflake
Natalia Chernysheva
Animation / Russia / 2012 / 6 min / No dialogue
One day, a little African boy receives a letter from a friend, and in that letter he finds a snowflake…
Small Spark
Nicolas Bianco-Levrin, Julie Rembauville
Animation / France / 2018 / 3 min / No dialogue
A tiny mouse lives surrounded by books and their epic adventures. When his candle sputters out and the matches are all gone, it's time for him to set out on his own perilous adventure, searching the house for a small spark.
November
Marjolaine Perreten
Animation / France / 2015 / 5 min / No dialogue
Autumn has come to the banks of the stream. Small animals busy themselves preparing for winter.
One, Two, Tree
Yulia Aronova
Animation / France, Switzerland / 2014 / 7 min / No dialogue
This is the story of a tree that's just like other trees. But one fine day our friend the tree hops into a pair of boots and goes for a walk, inviting everyone he meets along the way to join him: the daily grind thus becomes a joyous frolic.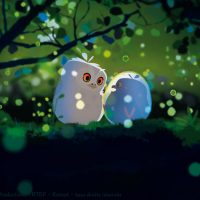 3+ "Shoom's Odyssey"
… in three featurettes
Collective
Animation / International / 2020 / 38 min / No dialogue and French soundtrack
Shoom is a classic story for young and old. How can you not fall in love with such a brave, plucky little owl?
Little Shoom has just barely hatched when a storm blows her out of the nest. Pushing the second egg from the brood along ahead of her, she is determined, against all odds, to find a foster mum for them both.
On the agenda
Nest
The Bird and the Whale
Shoom's Odyssey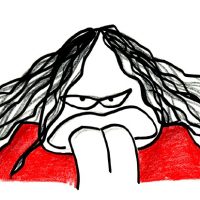 ""1, 2, 3… Leon!" 4+
Collective 
Animation / International / 2008 / 45 min / No dialogue and French soundtrack
These four tales show how invaluable diversity is to animation. A reverie of marionettes and animated films!
Winter descends upon the kingdom and the mountain ogre steals away the beautiful princess Molly Gingerbread. Leon, a bear cub adopted by a couple of beekeepers, runs away from home, eventually falling into the hands of the story-maker Boniface. Can Leon rescue the princess from the clutches of the ogre?
On the agenda
At Home with Mrs Hen
La Bouche Cousue [Mum's the Word]
Sientje
Leon in Wintertime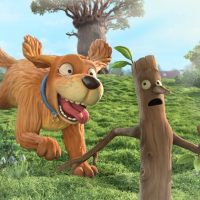 "Stick Man" 4+
Collective 
Animation / International / 2016 / 43 min / No dialogue and French soundtrack
"I'm not a stick!" Uh oh, too late! Stick Man takes us along on his epic adventure trying to make the world understand who he really is.
Stick Man lives a simple life in the family tree with Mrs Stick Man and their three children. One morning while out on his daily jog, he is caught by a dog who thinks he's just a stick… Thus commences a series of adventures that will take poor Stick Man far from home…
On the agenda
Pik Pik Pik
The Caterpillar and the Hen
Stick Man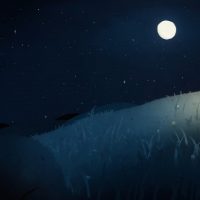 "The Little Explorers" 4+
Collective
Animation / International / 2017 / 49 min / No dialogue and French soundtrack
When going on an adventure takes you to the stars, exploring is nothing short of extraordinary!
Joe, a solitary deaf boy, comes across an adorable little robot fallen down from the sky, Spanneroo. The discovery turns his entire world 'round… In each of these adventures, it takes just one chance meeting to turn our heroes into little explorers learning to discover and love the world!
On the agenda
Water Path for a Fish
The Teeny-Weeny Fox
The Cage
Spanneroo & Joe
The Little Cousteau

Jakub Kouril

Animation / Czech Republic / 2014 / 9 min / No dialogue

Enthralled by the accomplishments of Jacques Cousteau, the celebrated explorer of undersea worlds, a little boy becomes an avid scuba diver and has an amazing experience.
Black and White

Jesús Pérez, Gerd Gockell

Animation / Switzerland, Germany / 2020 / 5 min / No dialogue

A black sheep, true to form, is bullied and chased out of the flock. And yet, he is the only one who can save his fellows from a terrible misfortune.
Tulip

Andrea Love, Phoebe Wahl

Animation / United States / 2020 / 9 min / French soundtrack

We follow along with Tulip, a little girl born from a flower, as she explores the wild, extraordinary garden outside her mother's house.

 
The Apartment Cat

Sarah Roper

Animation / France / 1998 / 7 min / No dialogue

Cleo is a fat cat who lives with a businesswoman in a New York apartment. One day, Cleo catches a glimpse of a beautiful garden on the roof of a neighbouring building, and the adventure begins.
Jonas and the Sea

Marlies van der Wel

Animation / Netherlands / 2015 / 12 min / No dialogue

Jonas has dreamed of living in the sea ever since he was a child. But will he be able to fulfil his dream in time?

 
Spring Jam

Ned Wenlock

Animation / New Zealand / 2016 / 6 min / No dialogue

A poetic, madcap, and imaginative adventure with deer, songbirds, a record player, and a hunter… 
The Extraordinary Story of Bruna

Marc Riba, Anna Solanas

Animation / Spain / 2021 / 7 min / French soundtrack

One night, a strong wind sweeps Bruna away from her home and her parents. How will she get home?
Kiki the Feather

Nicolas Bianco-Levrin, Julie Rembauville

Animation / France / 2021 / 6 min / No dialogue

Kiki the canary has never known anything but his little cage and the old lady who feeds him. He has dreams of flying around with other birds. When the cage door is left ajar one day, he escapes and discovers the great outdoors, where you have to know how to fly. In the end, being free as a bird can be frightening.

 
          The Bird and the Whale
Carol Freeman

Animation / Ireland / 2018 / 7 min / No dialogue

A young whale swims the oceans and can't find his voice. While the other whales sing, he can only make discordant sounds, until he crosses paths with a little yellow songbird with a beautiful voice.
Patouille and the Parachute Seeds

Inès Bernard-Espina, Mélody Boulissière, Clémentine Campos

Animation / France / 2020 / 6 min

Patouille is a wonderful little creature who lives in harmony with the plants. With his friend Momo, he discovers the amazing characteristics of plants.
A Tiger with no stripes

Raúl Robin Alejandro Morales Reyes

A

nimation / France / 2018 / 9 min / No dialogue

A little tiger sets off on a long journey in search of his stripes.
Kuap

Nils Hedinger

Animation / Switzerland / 2018 / 8 min / No dialogue

A tadpole misses out on becoming a frog and is left behind. He heads off alone to explore the pond.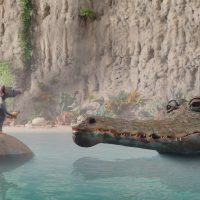 Even Mice Belong in Heaven 5+
Denisa Grimmová, Jan Bubeníček
Animation / France, Czech republic / 2021 / 1 hr 26 min / French soundtrack
It takes courage to be an adventurer. It also takes a willingness to learn about the world and yourself, ask questions, and sometimes change.
After an unfortunate accident, a strong-willed young mouse and a rather withdrawn fox find themselves in animal heaven. In this new world, they have to leave behind their natural instincts and take on a whole new way of life.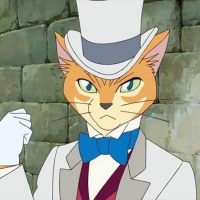 The Cat Returns 5+
Hiroyuki Morita
Animation / Japan / 2002 / 1 hr 37 min / French soundtrack
This film tells of the moment, sometimes painful, sometimes amusing, when a young person becomes an adult. An adventure in and of itself!
Haru is a shy young high school student who feels like she doesn't belong with the others. Her life is turned upside down when, on her way home from school one day, she saves a cat from being hit by a lorry. But not just any cat. This one talks, walks on his hind legs, and is named Lune. He is the Prince of the Cat Kingdom. And now the cats are indebted to Haru.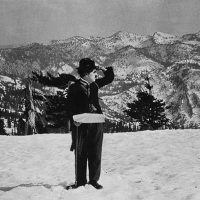 The Gold Rush 5+
Charlie Chaplin
Fiction / United States / 1925 / 1 hr 36 min / No dialogue
Always the youngster, Charlot takes us off to discover the extreme cold and wide open spaces of Canada! A cult movie in black and white filled with colourful, jostling characters.
It's 1898 in the Canadian Northwest. Thousands of adventurers shuffle along the Klondike in search of the precious metal, when Charlot is overtaken by a blizzard. He takes refuge in a lone cabin, where he runs into Big Jim McKay and the fearsome Black Larsen…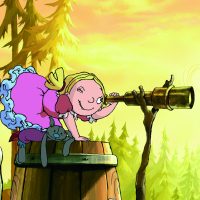 The Three Robbers 5+
Hayo Freitag
Animation / Germany / 2007 / 1 hr 19 min / French soundtrack
Who says a movie hero has to be nice? Who says a bad guy can't become a good guy? It could be that our adventures transform us in spite of ourselves…
Three ruthless brigands spend their lives robbing stagecoach travellers and demolishing their carriages… When they are done pillaging, they take their plunder to a remote cave high up in the mountains. Nothing will stop these heartless and unscrupulous men until the day the sole occupant of the carriage is Tiffany, a little orphan girl.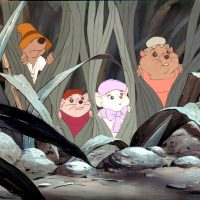 The Rescuers 6+
Art Stevens, John Lounsbery, Wolfgang Reitherman
Animation / United States / 1977 / 1 hr 16 min / French soundtrack
Saving a friend is an awesome excuse to go off on an adventure. And, while you're at it, you could become a hero! 
In the basement of the United Nations building in New York, a group of mice have their own council, called the Rescue Aid Society. The very elegant Miss Bianca chooses Bernard, a shy but brave little mouse, to go with her to rescue the little orphan Penny, who is being held captive.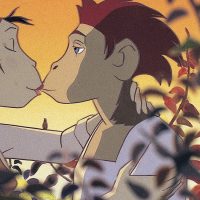 A Monkey's Tale 6+
Jean-François Laguionie
Animation / France / 1999 / 1 hr 20 min
What happens when the adventure is over? What about many years after the saga? Some monkeys remember, and tell us the tale in this wonderful animated feature by Jean-François Laguionie.
Long, long ago, when the monkey people lived peacefully in the savannah, a huge catastrophe separates them into two tribes. Some of them manage to escape the flood by climbing up into the trees, while others find refuge on a rock. Time goes by, and each tribe evolves in its own way…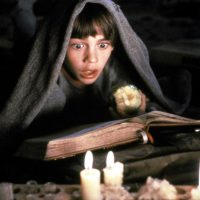 The NeverEnding Story 6+
Wolfgang Petersen
Fiction / United States / 1984 / 1 hr 35 min / French soundtrack
The NeverEnding Story is an adaptation of the novel by Michael Ende… the filming of which was itself an incredible adventure! To recreate Falkore for the film, a motorised creature was designed! It was 13 metres long and covered with rose-coloured fur and 6,000 plastic scales… Take a good look!
Ten-year-old Bastian is an avid reader of adventure novels. One day, he "borrows" an extraordinary book filled with amazing creatures. Excitedly reading, he plunges into the fantastic world of the spellbinding book.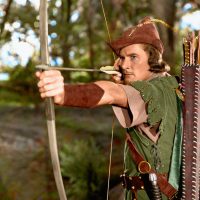 The Adventures of Robin Hood 7+
Michael Curtiz, William Keighley
Fiction / United States / 1938 / 1 hr 42 min / Original soundtrack with French subtitles, French soundtrack
Robin Hood has inspired and entranced us for generations. How could we not sympathise with this anti-hero who's both fascinating and likeable?
King Richard the Lionhearted, on his way to fight in the Crusades, is captured, imprisoned, and held for ransom by King Leopold of Austria. Richard's brother, Prince John, refuses to pay the ransom and takes the throne of England. Sir Robin of Locksley, a renowned archer, will not bow to the usurper, but sets up a resistance in the forest to save his king.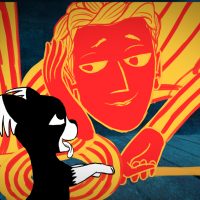 Marona's Fantastic Tale 7+
Anca Damian
Animation / Romania, France, Belgium / 2019 / 1 hr 32 min/ French soundtrack
Sometimes there are minor adventures… and then there are the great ones! Those that go beyond all borders, like that of Marona, with her Romanian director, her French composer, and her Norwegian and Italian set designers!
When Marona, a little dog, is hit by a car, her life flashes before her eyes, with memories of all the different masters she has known and loved throughout her life. Her steadfast empathy makes her life a lesson about love.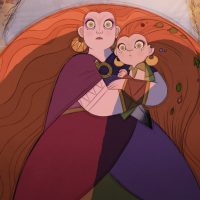 Wolfwalkers 7+Tomm Moore, Ross StewartAnimation / Ireland, United States, Luxembourg / 2021 / 1 hr 43 min / VF
A must-see film for all who love to travel. The magnificent landscapes and tales of Ireland are just around the corner. Keep an eye out!
During the times of superstition and magic in Ireland, Robyn, an 11-year-old girl, joins her father in hunting the last of the wolf packs. But while scouting in the forest one day, Robyn meets Mebh, who is a child by day, but a wolf by night. Now Robyn begins to see that it's no longer wolves that are a threat, but rather humans.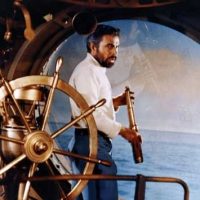 20,000 Leagues Under the Sea 7+
Richard Fleisher
Fiction / United States / 1955 / 2 hr 7 min / French soundtrack
There is nothing more perilous than to dive into unknown waters. But the most risky adventures are often also the most exciting! 
It's 1868, and a mysterious monster has been attacking ships in the Pacific Ocean. A worried US government prepares a frigate ship. Ned, a master-harpooner, Professor Aronnax, a scientist, and his assistant set off in search of the purported sea monster…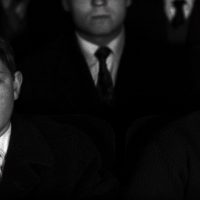 The 400 Blows 8+
François Truffaut
Fiction / France / 1959 / 1 hr 38 min
A cult movie dedicated to André Bazin, who took the young François Truffaut under his wing, helping him through a difficult period in his life and making him the iconic film director we know today.
Antoine Doinel is fourteen. He is perpetually getting into trouble with his teacher, who disciplines him for writing on the classroom walls. At home, his parents appear uncaring and don't know what to do with him during the holidays. Having escaped punishment, Antoine plays truant with his friend René and discovers his mother in the arms of a lover. The life of young Antoine appears full of deceit, tempered with ingenuity.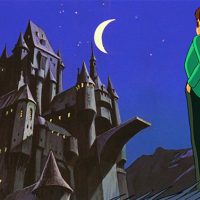 The Castle of Cagliostro 8+
Hayao Miyazaki
Animation / Japan / 1979 / 1 hr 40 min / French soundtrack
A cult movie we want to watch over and over again! Lupin and Jugen take us to the Castle of Cagliostro. A thousand twists and turns await us on the doorstep, each more mad than the last! 
The celebrated Lupin robs a casino, but then realises that the stolen bills are counterfeit. Lupin's investigation into the counterfeit money takes him and his acolyte Jigen to the Castle of Cagliostro. There they learn that a princess imprisoned in the castle holds the key to a fabulous treasure…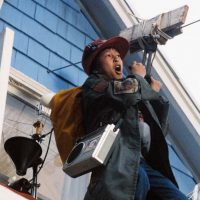 The Goonies 8+
Richard Donner
Fiction / United States / 1985 / 1 hr 41 min / Original soundtrack with French subtitles, French soundtrack
This film opens the door to an initial journey into the world of film. With its many references, it takes us through Purple Rain, Star Wars, James Bond, Gremlins, Superman, The Great Escape… A grand cinematic experience!
Astoria is an unassuming, peaceful city on the West Coast. Maybe too peaceful for its younger population… "Nothing ever happens here", sighs one of them wistfully. At thirteen years of age, Mikey Walsh, has just pronounced one of those fateful sentences, known to presage the strangest, maddest, and funniest adventures.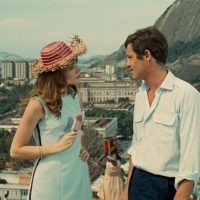 That Man from Rio 8+
Philippe de Broca
Fiction / Italy, France / 1964 / 1 hr 52 min
"Shall we travel to Brazil together? Don't forget your passport, your boarding pass, and your toothbrush! Ciné Junior is taking you to Rio de Janeiro !"
Adrien Dufourquet, a young soldier on leave, watches powerlessly as his fiancée Agnès Villermosa is abducted by two strangers. At the same time, a Brazilian statuette of inestimable value is stolen from the Musée de l'Homme. Without stopping to think, Adrien rushes off in pursuit of his true love's kidnappers, stowing away on board a plane bound for Rio.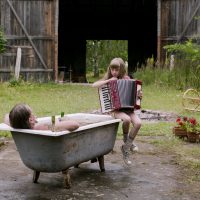 Queen of Niendorf 8+
Joya Thome
Animation / Germany / 2017 / 1 hr 07 min / Original soundtrack with French subtitles, French soundtrack
We love it when the hero of an adventure film turns out to be an outsider! And Lea, this summer's queen, won't disappoint you! 
The summer holidays have just begun, but ten-year-old Lea doesn't want to go to camp this year, because lately she just hasn't had much in common with the other girls her age. One day, she comes across a group of boys building a raft and tries to join them, but they push her away, saying "No girls allowed!" When they dare her to show bravery and determination, a summer full of adventure begins.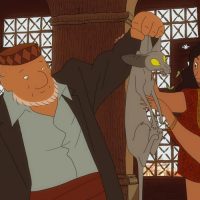 The Rabbi's Cat 9+
Joann Sfar, Antoine Delesvaux
Animation / France / 2011 / 1 hr 40 min
An adventure is a journey into space. And in the most fantastic of worlds, it's also a journey through time!  Let us go together to discover the tales and fables of ancient Maghreb!
In the Maghreb in the 1920s, a cat that's not quite like other cats lives a quiet life with Rabbi Sfar and his daughter Zlabya, with whom he is hopelessly in love. One day, after "accidentally" eating his owner's parrot, he suddenly gains the ability to talk! He then begins questioning human religious beliefs and practices, causing not a small amount of trouble for the rabbi.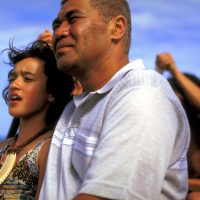 Whale Rider 9+
Niki Caro
Fiction / New Zealand 2003 / 1 hr 40 min / Original soundtrack with French subtitles
Setting off on an adventure is a fine thing. But in New Zealand, it's even better! In this film, you'll discover magnificent landscapes and sumptuous costumes! 
All the people living in the village are descended from the same ancestor, Paikea, the legendary Whale Rider who landed there a thousand years ago, riding on top of a whale. In each new generation, the chief's male descendant is named Whale Rider, making him the leader and spiritual guardian of the little community. Twelve-year-old Pai, granddaughter of Chief Koro, is a gifted, sensitive, and determined young girl. But as the guardian of a thousand-year tradition, Koro cannot make Pai his heir. No girl has ever been or will ever be Whale Rider…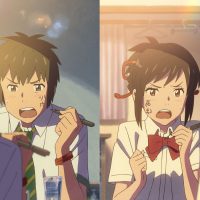 Your Name 9+
Makoto Shinkai
Animation / Japan / 2016 / 1 hr 47 min / Original soundtrack with French subtitles
"He appeared before you in your dream because you thought of him as you slept. And had you known it was a dream, you should never have wakened." Shinkai was inspired by these words of the poetess Ono no Komachi. And in turn, Your Name inspires us… Be warned, such creativity is contagious.
Mitsuha, a teenager living a dull life in a traditional family, would have never imagined she might live her dreamed-of adventure in the big city as Taki, a young high school student living in Tokyo. Mitsuha has dreams of living the life of a young boy, to the point where it seems real to her… Everything changes when she realises that Taki is experiencing the exact same thing! What is the mystery behind these strange dreams?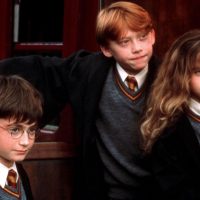 Harry Potter and the Philosopher's Stone 10+
Chris Columbus
Fiction / United Kingdom / 2001 / 2 hr 32 min / Original soundtrack with French subtitles, French soundtrack
You don't need a passport to travel here, but you do need the precious invitation you received, signed by the great Albus Dumbledore himself. In the blink of an eye, you're at the most magical of schools: Hogwarts! Hold on to your Nimbus 2000, and here we go!
Harry Potter is an orphan boy grudgingly taken in by his cruel and spiteful aunt and uncle, Petunia and Vernon, who have no qualms making him sleep in the cupboard under the stairs. Not only is he regularly mistreated, he also has to put up with whingeing from his cousin Dudley, a grasping, spoiled boy catered to by his parents. For their part, Petunia and Vernon despise their nephew, whose presence is a constant reminder of the "unpredictable" character of the boy's parents and their mysterious death. As he nears his 11th birthday, Harry doesn't expect anything special – neither a card, nor a gift, nor even a birthday cake. And yet, this is when he finds out he's the son of two powerful wizards, and that he also possesses extraordinary powers. When he's invited to attend the prestigious Hogwarts School of Witchcraft and Wizardry, he finally finds the home and the family he has always longed for… and begins the adventure of his life.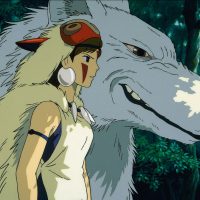 Princess Mononoke 10+
Hayao Miyazaki
Animation / Japan / 2000 / 2 hr 15 min / Original soundtrack with French subtitles, French soundtrack
Let's go conquer the 15th Century together! Off to Japan with its fables, demons, and warriors!
We are in 15th century Japan. The forest population, formerly protected by giant beasts, is now in decline due to humans. The young warrior Ashitaka, wounded by a wild boar inhabited by demons, leaves his home to search for the deer-god, the only being who can lift the curse that has infected his arm. During his travels, Ashitaka meets Lady Eboshi, leader of a community of iron workers that must defend itself against those who blame them for destroying the forest to feed their forges. Among her most fearsome enemies is San, a wild girl raised by wolves, also known as "Princess Monoke", the princess of ghosts…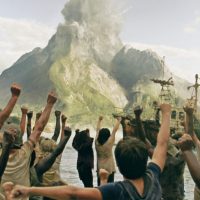 Wendy 11+
Benh Zeitlin
Fiction / United States / 2021 / 1 hr 52 min / Original soundtrack with French subtitles
After Beasts of the Southern Wild, Benh Zeitlin is back, with this original, surprising adaptation of the story of Peter Pan! Don't forget to pack your rain boots… we're going to the Bayou!
Raised by a single mother, Wendy languishes day to day in a life with no magic. One night, the little girl takes off on an adventure, jumping onto a moving train with her twin brothers James and Douglas. Their journey takes them to a mysterious island where the children don't seem to age and a fractious lad, Peter Pan, holds sway.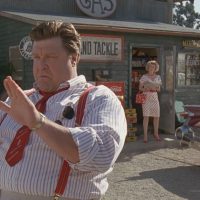 Matinee 12+
Joe Dante
Fiction / United States / 1993 / 1 hr 39 min / Original soundtrack with French subtitles
When adventure turns to catastrophe… it's still a lot more fun! Grab your best sunglasses, we're off to Key West!
It's October 1962, and the Cuban Missile Crisis has plunged the whole planet into a panic. At only 150 km from the Cuban coast, Key West prepares for the worst. In the middle of all the chaos, Gene Loomis, a quiet youth, awaits the arrival of horror filmmaker Lawrence Woolsey, who is coming to attend the premiere of his new film, "Mant!", the story of a man transformed into a giant ant after being exposed to radioactivity. Shown in Atom-o-Vision, the event goes well beyond a simple screening, and Woolsey takes advantage of the local unrest to sow panic in the city…