Family spirit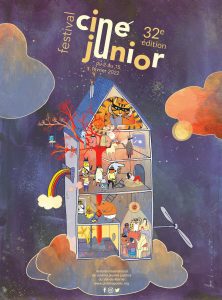 2+  "Hey there, it's us!"
Jessica Laurén
Animation / Sweden / 2011 / 32 min / French soundtrack
Illustrated in soft, warm colours, these eight tales are a clever approach to the challenges that occur in the daily lives of children and families. Each story invites children, appropriately and gently, to identify with, ask questions about, and share their feelings on subjects that can be delicate.
As a follow-up to the charming film "Who's this?", we find Little Bear and her friends having fun, playing, quarrelling, and making up with each other. Each story centres on a different theme drawn from real life: tinkering, getting angry, getting lost at the supermarket, making cookies with Grandma…
Eight tales on the agenda
Who has a bobo?
Who got lost?
Who is angry?
Whose Grandma?
Who is the best-looking?
Who decides?
Who died?
Whose trousers?
2+ "Spot and Splodge"
Uzi and Lotta Geffenblad
Animation / Sweden / 2011 / 43 min / French soundtrack
In tune with the trends for young audiences, Uzi and Lotta Geffenblad join talents to invent delightful worlds that tell of self-discovery, learning about others, and opening up to the world.
One is covered with spots, the other with splodges, but this is just the first surprise… It's always a new adventure with Spot and Splodge, whose daily life is full of imagination, observation, and experimentation!
Six tales on the agenda
Spot and Splodge at the Dentist
Spot and Splodge are Printers
Spot and Splodge Ship Out
Spot and Splodge are Undercover
Spot and Splodge have a Spot of Lunch
Spot and Splodge see Stars
2+ "Mr Cat and the Shammies"
Edmunds Jansons
Animation / Latvia / 2015 / 34 min / French soundtrack
Dive into the exciting life of the wool-and-cotton Shammies along with their friend Mr Cat!
The Shammies play hide and seek, make up stories, or take a bath under the watchful eye of Mr Cat, who is always ready to lend a hand. Throughout their games and experiences, these adorable characters made of patchwork and tufts of wool discover the world and grow up happy…
Six tales on the agenda
How Shammies Bathed
How Shammies Were Getting Married
How Shammies Got Well
How Shammies Tidied Up
How Shammies Played Hide and Seek
How Shammies Built a House
3+ "Always there for you"
unpublished, 31 min, for distribution after the festival
These stories remind us that in difficult situations we should always help each other, especially members of our own family! Sometimes, with a little help, we can accomplish great things.
Miriam's Green Spots
Priit Tender
Animation / Estonia / 2012 / 5 min / No dialogue
Miriam's little brother falls ill and it seems the whole family has been waiting on him hand and foot. Feeling neglected, Miriam decides to paint green spots on her face.
Bedtime! Pink flamingoes
João Miguel Real
Animation / Portugal / 2018 / 1 min / No dialogue
Discover how one of the most adorable and mysterious animal species goes to sleep.
Moroshka
Polina Minchenok
Animation / Russia / 2015 / 8 min / No dialogue
The whole village is frightened of the big grey wolf and his huge fangs, but a little girl finds the courage to help him, and they become friends.
The Little Bird and the Caterpillar
Lena von Döhren
Animation / Switzerland / 2014 / 5 min / No dialogue
High up in his tree, the little bird takes care of the leaves. When a caterpillar suddenly starts eating the tree leaves, the little bird tries to stop it and they both fall to the ground. Now they face a common predator: the fox.
The Mitten
Clémentine Robach
Animation / Belgium, France / 2014 / 8 min / No dialogue
Lily and her grandfather are building a little nesting box to help the birds survive the winter. "But where do the other animals in the garden shelter in the winter?" wonders Lily. So she places a mitten at the foot of the tree with the nesting box.
Daddy Long Legs (Papa à grands pas)
Nadine Brun-Cosme & Aurélie Guillerey
Animation / France / 2015 / 4 min
Matthew's daddy promises to pick him up from day care in his old green car. But Matthew is a little worried, "What if the old car doesn't start this afternoon?" No worries, Daddy has more than enough ideas how to get there on time!
3+ "Fuzzy families"
unpublished, 33min, for distribution after the festival
What if animals had lives like our own? Animals have friends, neighbours, and families just like us. They play together, make dinner, and sometimes they quarrel… Dive into the daily lives of ever-more-entertaining species, and more!
The Little Bird and the Squirrel
Lena Van Döhren
Animation / Switzerland / 2014 / 4min / No dialogue
Autumn is here, and the whole of nature has blazed into colour. A little black bird is watering a bright red leaf on its branch when a clever squirrel snatches away the watering can. A high-speed chase ensues between the little bird and the red-coated squirrel, when a tricky fox looking for a snack joins the chase!
The Little Crow with the Naked Bottom
Raimke Groothuizen
Animation / Netherlands / 2008 / 5 min / French soundtrack
Mama Crow is unhappy because her baby has grown no feathers on her bottom. She goes off to ask other birds for advice.
Bat (Animanimals)
Julia Ocker
Animation / Germany / 2015 / 4 min / No dialogue
A noisy clutch of baby birds has hatched nearby, and the bat can't get to sleep.
The Little Hedgehog
Marjorie Caup
Animation / France / 2014 / 5min
A little hedgehog finds a fine apple in the woods. He rolls it behind a rock for a quiet feast. But other greedy creatures crash his party.
Fred & Anabel
Ralf Kukula
Animation / Germany / 2014 / 7min / No dialogue
Fred the cat and Anabel the wild goose are the best of friends. But when winter approaches, they have to say goodbye. It's time for Anabel join her flock in their annual flight south.
Pik pik pik
Dimitry Vysotskiy
Animation / Russia / 2014 / 4 min / No dialogue
A column of ants march through the trees to a syncopated beat. Pik-Pik the brightly-coloured woodpecker likes pecking at them. But blows from the woodcutter's axe threaten to interrupt the concert…
The Sledge
Olesya Shchukina
Animation / Russia / 2016 / 4 min / No dialogue
A squirrel discovers the joys of sledging with an abandoned sled.
4+ "Amazing families"
unpublished, 44 minutes
Meet some incredible families who illustrate diverse relationships and broaden our horizons. Sometimes a good friend, parents of another gender, or a cherished object can make the best families!
Même Pas Peur!
Virginie Costa
Animation / France / 2019 / 4 min / No dialogue
In an orphanage at night, several children find themselves confronting a mysterious thief of cuddly toys.
Homeland
Juan De Dios Marfil
Animation / Czech Republic / 2009 / 7 min / No dialogue
She is a tiny lady. She lives alone in a nice little pencil-sketch house. One day she sees a strange creature waving to her from the garden. She decides to knit him a tiny jumper so he won't catch cold.
Aston's Stones
Uzi Geffenblad & Lotta Geffenbald
Animation / Sweden / 2007 / 9 min / French soundtrack
Aston feels sorry for the stones along the path to his house. He makes tiny blankets for them, gives them a bath, and puts them to bed. His stone collection gets bigger and bigger…
Blanket
Marina Moshkova
Animation / Germany / 2020 / 5min / No dialogue
In the Great North lives a very grumpy polar bear. But one day, he receives an unexpected visitor.
Overboard!
Filip Pošivac & Barbora Valecká
Animation / Czech Republic, Slovakia
2019 / 12 min / No dialogue
Cameleon and Kiwi are a strange pair. The first gets attention by changing the colour of his skin, and the second is very secretive. When the roof of their shelter is blown away during a storm, they decide to take refuge on board a cruise ship.  But there's a complication: this is a couples cruise. The problems start when they sneak on board.
My Mum is an Airplane
Yulia Aronova
Animation / Russia / 2013 / 7 min / French soundtrack
She flies. She's friendly with the highest mountains. She's the fastest in the air. She's my mum, because my mum is an airplane!
4+ "This is what families are like"
Animation / International / 2018-2019
43 min / No dialogue and French soundtrack
A collection of sweet and mischievous stories for the whole family.
Oh, the joys of family! Well, as long as there's no quarreling or tantrums! What if the most exciting adventure were to take care of each other? Five stories about families for children, parents, and grandparents!
On the agenda
Good night
Makiko Nanke
Japan / 2018 / 6 min
Clementine throws a tantrum
Marina Karpova
Russia / 2018 / 13 min
The Kite
Martin Smatana
Czech Republic, Slovakia, Poland
2019 / 13 min
Flipped
Hend Esmat & Lamiaa Diab
United Kingdom / 2018 / 5 min
Good Heart
Evgeniya Jirkova
Russia / 2019 / 5 min
5+ "What's Mine is Yours"
Unpublished, 45 minutes
Sharing is an essential part of family life! Dive into daily lives full of twists and tenderness. Sit down to dinner with wacky families, watch unexpected new friendships blossom, and discover the power of knowledge sharing.
Tulkou
Sami Guellai & Mohamed Fadera
France / 2013 / 11 min / No dialogue
When Papoo, an old island fisherman, catches a merman in his net, he makes the astonishing decision to take the creature home and befriend him. Excited about all the changes his new friend will make to his life, the old fisherman doesn't notice that the merman, being a completely different species, is in pain…
For a Handful of Chanterelles (Pour une poignée de girolles)
Julien Grande
France / 2016 / 7min / No dialogue
While the whole family is preparing dinner, the grandfather goes to the woods looking desperately for a few mushrooms.
Krampouezh
Julie Brun, Camille Estieu & Jiamin Peng
France / 2018 / 5 min / French soundtrack
To mourn her husband, a Bigouden grandmother needs to open up to her granddaughter.
Rhapsodie pour un pot-au-feu
Charlotte Cambon de Lavalette,
Stéphanie Mercier,
Soizic Mouton, Marion Roussel
France / 2012 / 3min / No dialogue
Three generations live a cacophony of incompatible lives together under the same roof. The family's conductor, the mother, tries in vain to get them to sit down to dinner together.
The Atelier (L'Atelier)
Bianca Mansani
France / 2020 / 4 min / No dialogue
A young girl visits her grandmother's tailoring workshop, throwing her daily routine into chaos.
Housing (Les Logements)
Judith Herbeth
France / 2019 / 3 min
A mother and daughter live in a cosy home, but must also learn to socialise outside their warm nest.
Father and Daughter
Michaël Dudok De Wit
Netherlands Germany / 2000 / 8 min / No dialogue
A father says goodbye to his daughter. For days, entire seasons, years after that, she awaits his return…
Waves
Lorenzo Fresta
Italy, United States / 2016 / 4 min / No dialogue
A young man confronted with a mountain blizzard remembers fighting a sea storm with his grandfather as a child.
5+  101 Dalmatians
Clyde Geronimi,
Hamilton Luske,
Wolfgang Reitherman
Animation / United States / 1961 / 1 hr 19 min / French soundtrack
101 reasons to bring back this unforgettable animated doggy film classic, not the least of which is the delightful throng of Dalmatians and other dogs,
and the unspeakable Cruella Deville! Woof!
Pongo and Perdita, two beautiful Dalmatians, give birth to a litter of 15 puppies. Their joy and that of their owners, Roger and Anita, would be unmitigated if it weren't for the infamous Cruella getting a hankering for a fur coat…
5+  Ernest and Celestine (Ernest et Célestine)
Benjamin Renner,
Vincent Patar, Stéphane Aubier
Animation / France, Belgium, Luxembourg / 2012 / 1 hr 16 min
Rediscover this classic of children's literature and its marvelous watercolour images. A magnificent adaptation of the touching story of two friends who are very different to each other but stick together against all odds
In the normal course of a bear's life, being friends with a mouse is just not done. And yet, Ernest, an eccentric clown and musician, allows Celestine, a mouse orphan having fled the underground world of rodents, to come live with him. These two lonely beings will come to support and comfort each other, upsetting the established order.
5+  Tigers and Tattoos
Karla von Bengtson
Animation / Denmark / 2012 / 42 min / French soundtrack
Fall under the charm of this unusual but endearing pair, in a tale directed by brilliant, imaginative Karla von Bengtson. A quirky, imaginative story about the meaning of the word family, for both young and old!
Little Maj lives in a tattoo shop with her uncle Sonny, a tattoo artist with strong arms. Although they very much enjoy each other's company, they think that a little girl should grow up in a real family with a mum, a dad, a brother, and so on, like the families they see on the telly! But they are about to embark on a great adventure, in which they will realise that a true family isn't always what you think!
5+  Myrtle and the Letter to Santa
Edmunds Jansons
Dace Riduze, Camille Chaix
Animation / Latvia / 2017 / 42 min / French soundtrack
A warm, magical tale about friendship!
When Winter spreads its snowy coat over the landscape, a mouse, a biscuit, and a little girl have amazing adventures. A friendship unexpectedly develops, curiosity opens the door to a world full of surprises, and the magic of Christmas offers us a trip nearly to the moon!
6+  "Strolling under the Stars"
Collective
Animation / International / 2020 / 49 min / French soundtrack
At night, nothing is quite the same… An opportunity to discover six beautiful, dreamlike approaches to nightlife, including Sheep, Wolf and A Cup Of Tea by Marion Lacourt, illustrator of the official Ciné Junior 2022 poster.
Six short films about the night, dreams, fear of the dark, and encounters between animals and people… Five young directors with fertile imaginations for a poetic stroll through the night.
On the agenda
Night Walks
Lizete Upīte / Latvia / 2018 / 5 min
Eternity
Anastasia Melikhova / Russia / 2018 / 3 min
Elsa and the Night
Jöns Mellgren / Sweden / 2019 / 9 min
The First Thunder
Anastasia Melikhova / Russia / 2017 / 4 min
Sweet Night
Lia Bertels / Belgium / 2019 / 13 min
Sheep, Wolf and A Cup Of Tea (Moutons, Loup et Tasse de Thé…)
Marion Lacourt / France / 2019 / 12 min
6+ Wolfy, the Incredible Secret (Loulou, l'incroyable secret)
Éric Omond,
Grégoire Solotareff
Animation / France, Belgium/ 2013 / 1 hr 46 min
A classic of children's literature, Wolfy has now been adapted for the big screen, winning the César for best animated film in 2014. Go adventuring with Wolfy and Tom, with lots of surprises, laughs, and thrills on the way!
Wolfy is a wolf. Tom is a rabbit. What's surprising is that Wolfy and Tom have been inseparable since childhood. But Wolfy, who believed himself an orphan, learns that his mother is alive. The two friends go off to look for her in the principality of Wolfenberg, Land of Wolves. They arrive in the middle of Carne Festival, the annual meeting of the world's largest predators… Will Wolfy and Tom's friendship survive in this country where herbivores end up either as slaves or on the menu? What is the incredible secret surrounding the birth of Wolfy?
6+ My Uncle (Mon oncle)
Jacques Tati
Fiction / France / 1958 / 1 hr 56 min
Movies for Middle school
Jacques Tati's visionary masterpiece, both intelligent and mischievous, is a must for children due to its comical and touching humour, its unforgettable scenery and style, but especially the illustrious Mr Hulot, a sweet, ludicrous man that we all wish had been our own uncle!
Little Gerard loves hanging out with his uncle, Mr Hulot, a happy-go-lucky daydreamer who lives in a run-down working-class district of the Paris suburbs. In contrast, his parents, Mr and Mrs Arpel, live a formal, monotonous life in a modern luxury villa. One day, when Gerard returns for the umpteenth time from a jaunt with his uncle, Mr Arpel decides to keep his son away from Mr Hulot. He tries to find him a job in the plastics factory, while Mrs Arpel sets him up on a date with one of the neighbour girls…
6+  The Kid
Charlie Chaplin
Fiction / United States / 1921 / 52 min / No dialogue
Movies for Middle school
"A picture with a smile – and perhaps, a tear" Charlie Chaplin
Both timeless and immortal, this film touches the heart of all who see it. A poignant, humanistic fable about a father's love that goes beyond blood ties.
Deserted by her lover, a young woman abandons her baby. Charlot the Tramp takes him in. But then the Social Services get involved…
7+  The Bears' Famous Invasion of Sicily
Lorenzo Mattotti
Animation / France, Italy / 2019
1 hr 22 / French soundtrack
A splendid adaptation of Dino Buzzati's children's book, a breathless adventure combined with a philosophical tale, to be enjoyed by both young and old.
It all starts when Tonio, a bear prince, is kidnapped by hunters in the Sicilian mountains… Taking advantage of a rigorous winter threatening his people with famine, the bear king decides to invade the plain where the people live. With the help of his army and a wizard, he defeats the men and finds Tonio. But he soon learns that bear people cannot live in the world of men…
7+  The Incredibles
Brad Bird
Animation / United States / 2004 / 2 hrs / French soundtrack
A fun film for both young and old about a one-of-a-kind family, where each member learns to turn their differences into strengths, showing us the importance of helping each other at home.
Bob Paar used to be one of the world's most famous superheroes. Everyone knew the heroic Mr Incredible, who saved hundreds of lives and battled evil every day. Today, Mr Incredible is just an insurance adjuster whose only challenge is boredom and an ever-expanding waistline.
7+
A Letter to Momo
Hiroyuki Okiura
Animation / Japan / 2011 / 2h
Original soundtrack with French subtitles, French soundtrack
An extraordinary tale and superbly-crafted work that approaches the subject of death with sensitivity while still managing to remain light. The characters in A Letter to Momo and their movements seem so real that it is hard to believe the film was almost entirely animated with only a pen and a paintbrush.
After the death of her father, 11-year-old Momo leaves Tokyo to go live with her mother on a small island that time appears to have forgotten. Then surprising events begin to happen…
7+ Little Vampire (Petit Vampire)
Joann Sfar
Animation / France / 2020 / 1 hr 21 min
Inhabited by all sorts of creatures, Little Vampire is a frenetic Gothic adventure film dealing with the power of friendship in spite of differences.
Little Vampire lives in a haunted house with  an amazing group of monsters, but he is bored to death. He dreams of going to school and making friends. Little Vampire sneaks out of the mansion along with his faithful bulldog. He soon makes friends with Michel. But their budding friendship catches the attention of the terrifying Gibbous…
8+ The Thursday
Dino Risi
Fiction / Italy / 1963 / 1 hr 40 min / Original soundtrack with French subtitles
Movies for Middle school
A father and son reunion, a hilariously emotional marvel.
40-something Dino, separated from his wife for many years, enjoys a Thursday with his eight-year-old son Robertino, trying to earn his affection and approval…
8+ My Mum is in America and she met Buffalo Bill (Ma maman est en Amérique, elle a rencontré Buffalo Bill)
Marc Boral, Thibaut Chatel
Animation / France / 2013 / 1 hr 15 min
This adaptation of Jean Regnaud's autobiographical graphic novel takes us back to the 1970s. In a few soft, simple strokes, the film is an appropriate, but not too heavy, approach to complex, sensitive subjects such as the death of a loved one and social inequalities.
A small provincial town in the 1970s. Jean is six years old and starting a new semester at school. When his teacher asks each child to tell the class what his father and mother do, Jean realises that he is different from the other children and awkwardly invents a story: "My mum is a secretary". Actually, his mother is always travelling, and she sends postcards to his neighbour, Michèle. The little girl, who has already learned to read, reads the cards to Jean, who embroiders stories around them. But the truth may actually lie elsewhere. And Jean is just beginning to understand…
8+  My Life as a Courgette (Ma vie de Courgette)
Claude Barras
Animation / France / 2016 / 1 hr 06 min
A wonderful stop-motion film with endearing characters who remind us that when tragedy comes along, we don't have to face it alone. A film that takes children seriously under the charming, gentle pen of Céline Sciamma! To be enjoyed without moderation by everyone from 8 to 98…
Courgette is no vegetable; he is a brave little boy. After the death of his mother, he imagines himself alone in the world. But this doesn't take into account the people he meets in his new life at the children's home. Simon, Ahmed, Jujube, Alice and Béatrice all have stories of their own that are both hard and sympathetic. Plus, there's this girl, Camille. There's so much to discover and learn when you're 10, like having a group of friends and falling in love. And maybe even being happy.
8+ Mirai
Mamoru Hosoda
Animation / Japan / 2018 / 1 hr 38 min / Original soundtrack with French subtitles, French soundtrack
Mamoru Hosoda lends his crazy talent to the service of a story in which many older brothers and sisters can see themselves… Exceptionally precise drawings and a little emotional miracle that leaves no one indifferent!
Kun is a happy little boy until the arrival of his little sister, Mirai. He grows jealous of the baby who seems to get all of his parents' attention, and little by little retreats into himself. In the garden, where he often goes to sulk, is a magical family tree. Suddenly, Kun is whisked into a fantastical world where past and future collide. One after the other, he meets his family members at various ages in life: his mother as a little girl, his great-grandfather during the wild days of his youth, and his little sister as a teenager! Through these adventures, Kun discovers his own history.
9 + Summer 1993
Carla Simón
Fiction / Spain / 2017 / 1 hr 36 min / Original soundtrack with French subtitles
Movies for Middle school
How can you rebuild a home after the death of a loved one? An autobiographical film full of truth, shown from a child's point of view, that teaches us to appreciate our most fundamental relationships.
After the death of her parents, Frida leaves Barcelona at the age of six to go live with her uncle and aunt and their three-year-old daughter in their house in the country. During that summer of 1993, Frida comes to terms with her grief, and her adoptive parents learn to love her like their own.
9+ Kikujiro
Takeshi Kitano
Fiction / Japan / 1999 / 2 hrs / Original soundtrack with French subtitles
Movies for Middle school
A funny and touching road movie that brings together a little abandoned boy with a clownish failed criminal (Takeshi Kitano himself), a reluctant father substitute. An ode to childhood with unforgettable music by Joe Hisaishi.
It's the beginning of the summer holiday, and Masao's friends leave for the sea with their families. But Masao has no one to go with. One day, feeling bored at his grandmother's house where he lives, Masao comes across a picture of his mother that he had never seen before. He decides to go look for her. Kikujiro, an incompetent ex-criminal, is given the task of accompanying the boy on his quest. This holiday turns out not to be so boring after all.
9+ Petite maman
Céline Sciamma
Fiction / France / 2021 / 1 hr 12 min
Movies for Middle school
A child-sized film with an unassuming scenario unfolds a fantasy in the meeting between two generations… A gem of a film for young and old! Nelly, eight, has just lost her grandmother. She and her parents go off to clear out her mother Marion's childhood home.
Nelly spends her time exploring the house and the surrounding woods where her mother had built a fort. One morning her mother leaves, overwhelmed by sadness. Later that day, Nelly meets a little girl building a fort in the woods. She's the same age as Nelly and her name is Marion. It's her little mother.
10+ The Boy and the Beast
Mamoru Hosoda
Animation / Japan / 2015 / 2h Original soundtrack with French subtitles, French soundtrack
A breathtaking animated film and coming-of-age story about a meeting between two worlds and two lonely beings who must learn to get along and learn from each other… a great show and a dose of wisdom for the whole family!
Shibuya is the World of Humans, and Jutengai the Kingdom of the Beasts… This is the story of a lonely boy and a solitary Beast living separately in their own worlds. One day, the boy gets lost in the Kingdom of the Beasts, where he becomes a follower of the Beast Kumatetsu, who names him Kyuta. This chance meeting marks the beginning of an adventure beyond imagination…
10+ Swing
Tony Gatlif
Fiction / France / 2002 / 1 hr 30 min
Movies for Middle school
A first musical experience and a first love. The coming of age story of Max, a boy from a middle-class family who learns to play the Gypsy jazz music to which the film is a vibrant tribute.
10-year-old Max discovers a passion for Gypsy jazz music. While on holiday at his grandmother's house, he goes to the Gypsy quarter to buy a guitar. Over the summer, Max studies Gypsy jazz music and culture with Miraldo, a virtuoso musician. He also falls in love for the first time with Swing, an enigmatic girl his own age.
11+ Naked Childhood (L'Enfance nue)
Maurice Pialat
Fiction / France / 1968 / 1 hr 20 min
Movies for Middle school
Maurice Pialat's first feature-length film realistically captures the end of childhood for a distracted young boy of the welfare system shuttled from one home to another… A sensitive but uncompromising look at childhood.
Nine-year-old François has been through a number of foster families. He's often agitated, and one by one his potential adoptive parents get discouraged. Mr and Mrs Josselin, who have him currently, also can't deal with his pranks. They contact the welfare office to ask that the child be sent to another home. François then lands at the home of the Minguets, a 50-year-old couple.
11+ The Crossing
Florence Miailhe
Animation / France / 2021 / 1 hr 24 min
Movies for Middle school
A voyage of initiation, situated between a true story and a fantasy, for two children in exile searching for a kinder world. Let yourself be transported by the sublime paintings animated by Florence Miailhe, inspired by her own family history.
A plundered village, a fleeing family, and two children lost on the road to exile… Kyona and Adriel try to flee their hunters and reach a country with kinder laws. During the voyage of initiation that will take them from childhood to adolescence, they will have to pass multiple tests, both imaginary and real, before reaching their destination.
12+ The Dazzled (Les Éblouis)
Sarah Suco
Fiction / France / 2019 / 1 hr 39 min
Movies for Middle school
A family experiencing sectarian aberration as seen through the eyes of a teenager facing a struggle between loyalty and self-preservation. A powerful film that will not fail to move you!
12-year-old Camille is the eldest of a large family and loves the circus. One day, her parents join and become completely involved in a religious community based on sharing and solidarity. The girl must accept a way of life that makes her question her own desires and distress. Little by little, she becomes indoctrinated into the cult.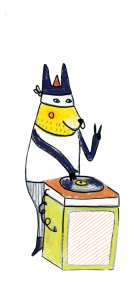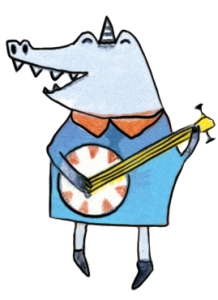 En savoir plus sur le festival :